Carissa is almost 8 months old (turns on Friday). She is getting better at sitting up solo, but she is still a little tipsy and so I buffer her with pillows. She likes to sit up (no surprise) where she can better see the world and play with more toys.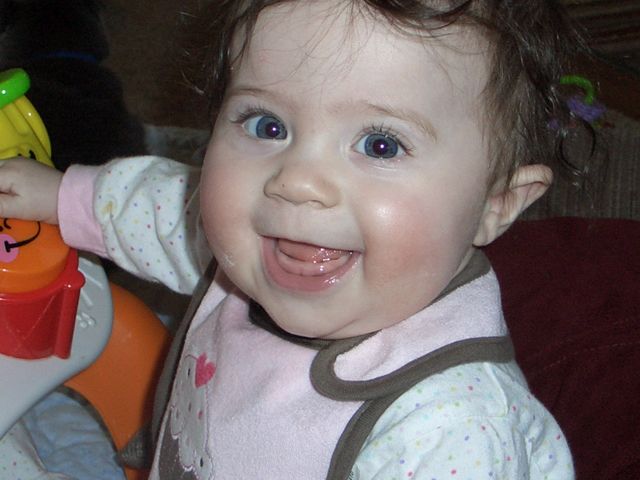 This is her after a bath, when her hair is curly to the max.
I recently tried a new recipe from chef Bobby Flay, found here. I doubled the amount of peanut butter caramel. Warning: They are fudgy.
I also tried my hand at making tortillas. Wes helped, a little.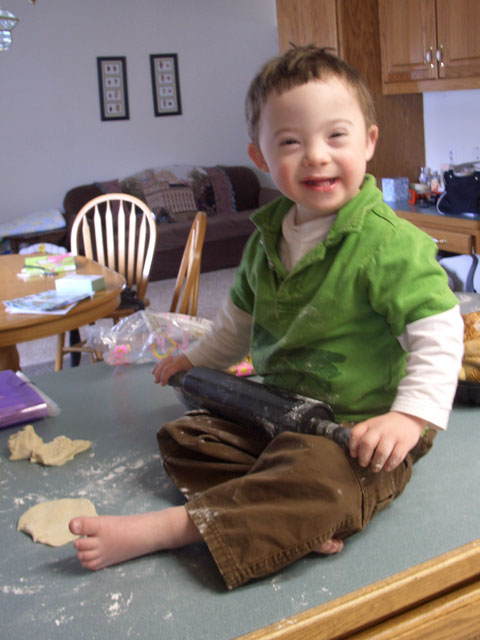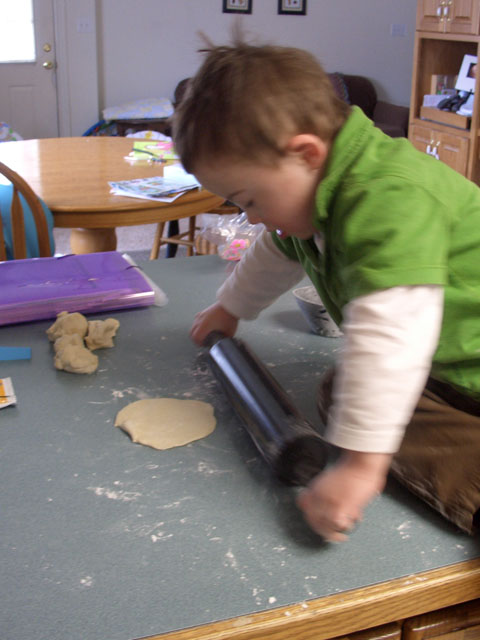 Turns out they are so easy to make, and tastier than store-made.
We had this for dinner:
Chicken Bacon Ranch Wraps
Tortilla (homemade; click on link above for recipe)
Chicken (from rotisserie chicken from CostCo)
Bacon (pre-cooked from CostCo; just zap it in the microwave)
Shredded cheddar cheese
Ranch dressing
Even Wes ate it!