Despite the blustery March weather I took the kids on a walk this afternoon.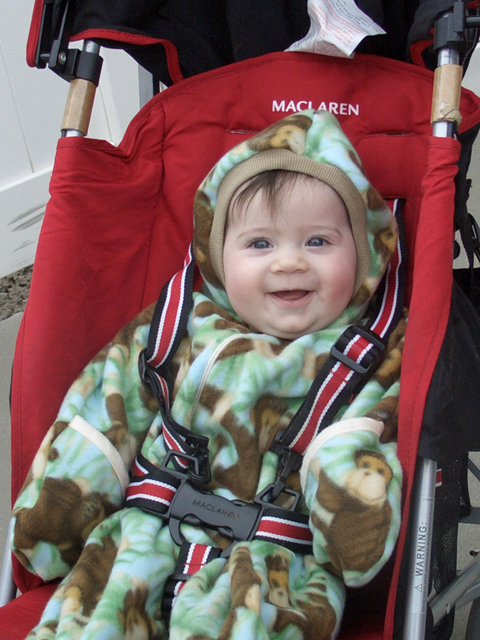 It was meant to just be around the block, but it turns out that once you get around the block you come to a park, and Wes can't pass up a park. And pushing a stroller with Carissa in it, I couldn't keep him from running to it.
I showed Wes how to jump over the lines on the road.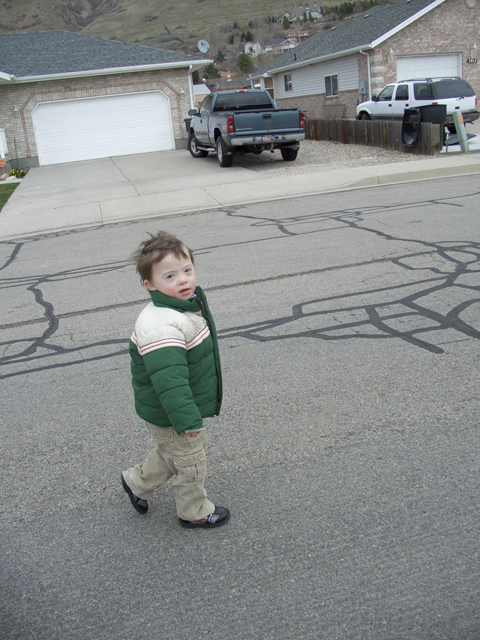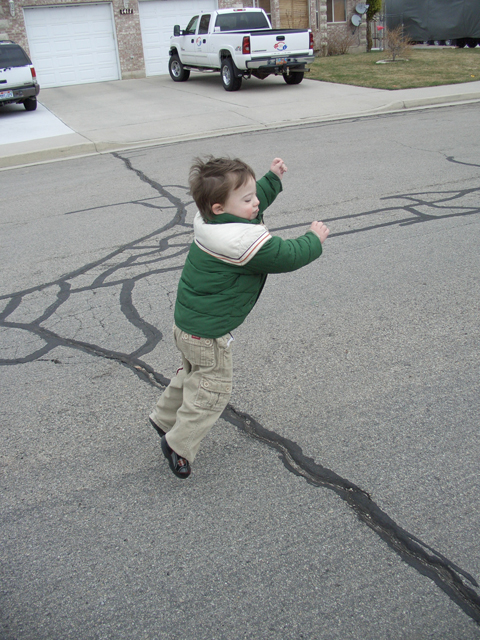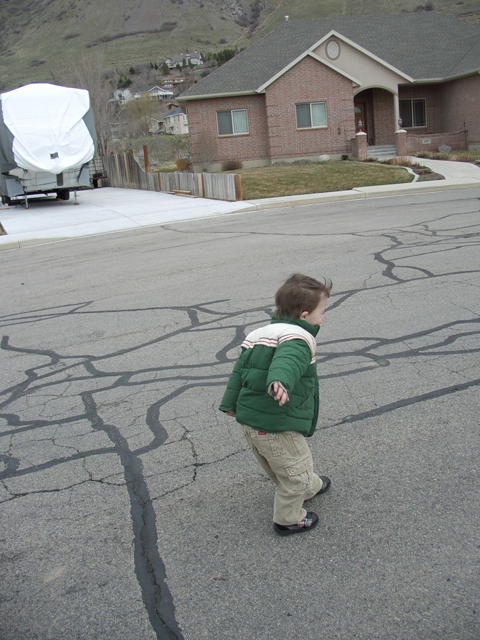 Carissa getting a clothes change.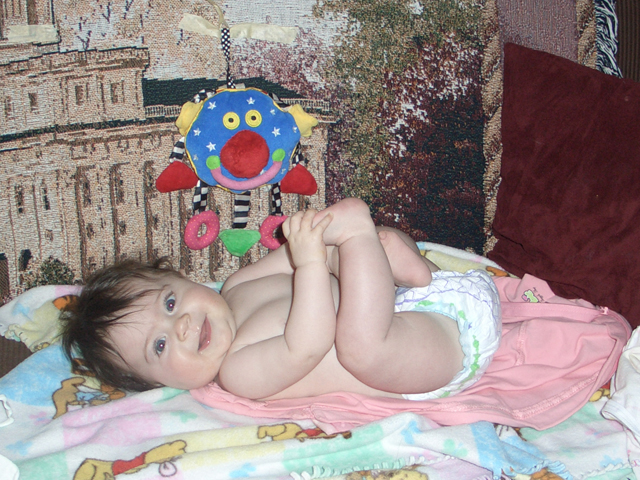 Wes and Carissa playing.