Today was a special treat: I got to go sans-child to SLC for a Zumba master class. It's basically an extra-long Zumba class with a few extra incentives like refreshments and giveaways.
I didn't think to snap any pictures BEFORE we turned all sweaty and un-photogenic…
There were a few other instructors there. Here's me and Kate.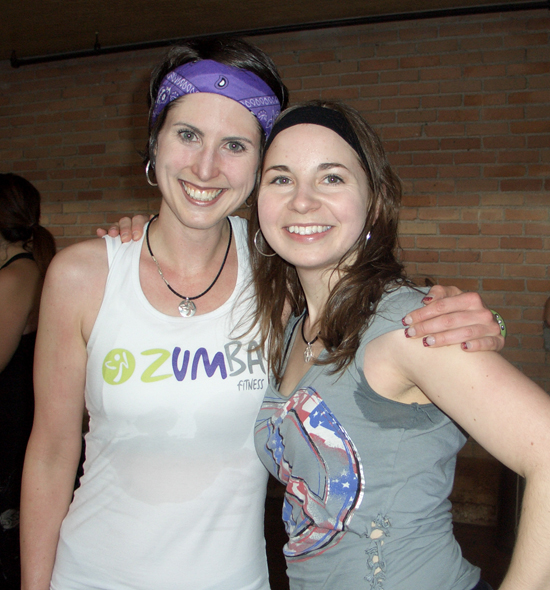 And me and Laura.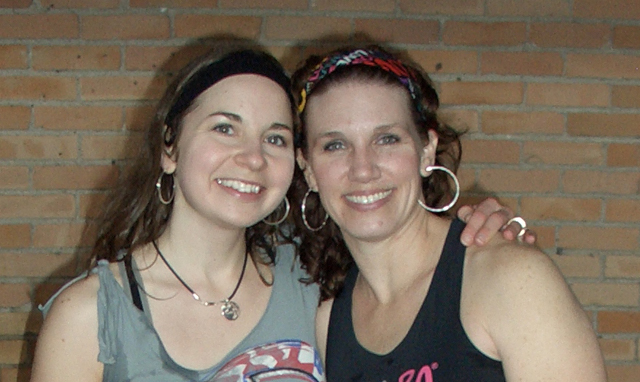 I even won something. I don't know that I've ever won anything in a drawing before. I wasn't even paying attention when she called my name and it took me a minute to figure out I was a WINNER!
Meet my new Zumba bag:
The other fun thing I got to do today was use a $100 gift certificate we got last Christmas for a swanky furniture/decor store. It was tricky to find things under $100 (or $200) so I wouldn't spend anything out of pocket, but in the end I picked out some seasonal serving items and a covered dessert platter.
All for free! What is more fun than FREE?
On the way home I was dying of thirst and for once in my life I had no water with me. My brilliant solution: stop by Krispy Kremes and order a dozen donuts plus a cup of water. I have only been to Krispy Kremes once before, and today was the first time I've used their drive-through. How many countries in the world feature places where you can drive up to a window and get twelve fresh-baked donuts without even leaving your car? I love America.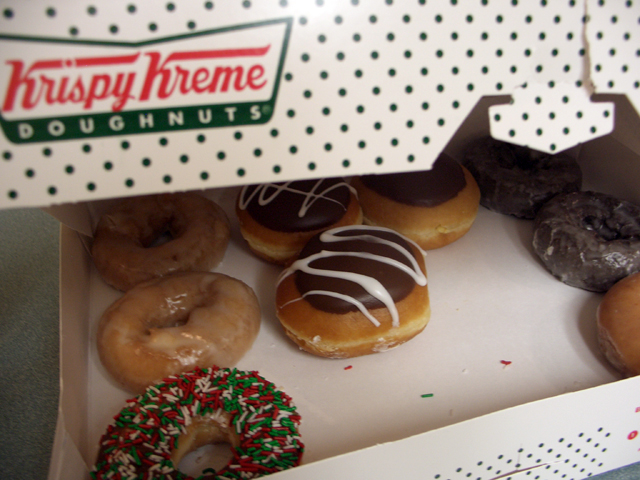 спални комплекти
The best fun thing that happened today is we caught Wes on video trying to jump.