Today was the Twilight movie DVD release, and last night a few of my friends and I channeled our inner-teen and held a Twilight party at my house.
The table was decorated in black, red, and white with white tulips as the centerpiece.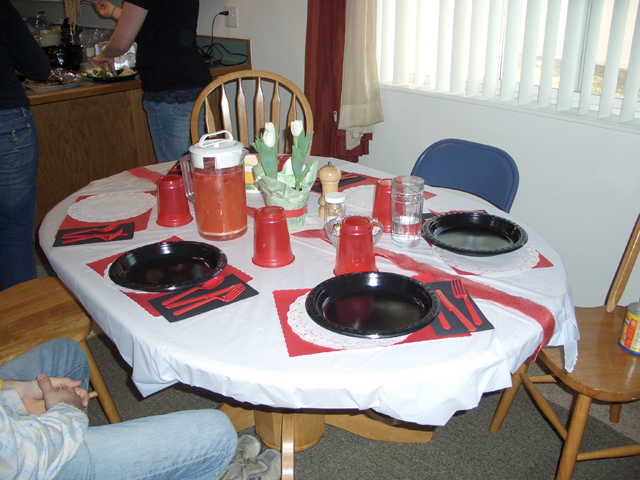 I (yes, even I, the non-cook) made the main entree, which was breaded chicken breast and Alfredo sauce (both made from scratch) served over whole wheat spaghetti. I used the terrific and very easy-to-follow recipe from here. Friends brought salad and red velvet cake to round things out.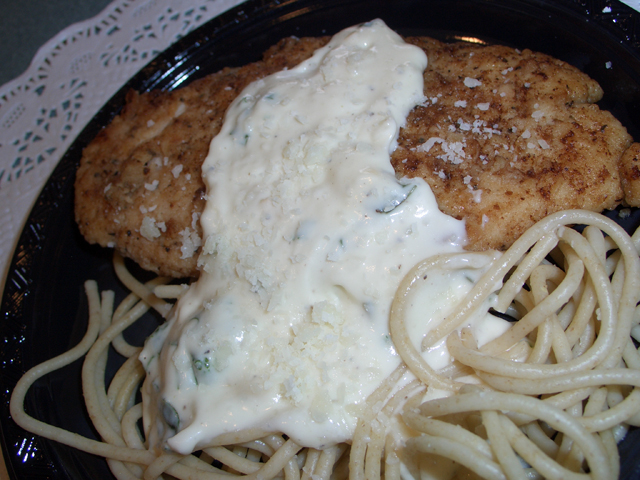 To add more ambiance I set out framed quotes from the books that I printed on old fashioned looking paper (which doesn't show up in the photos).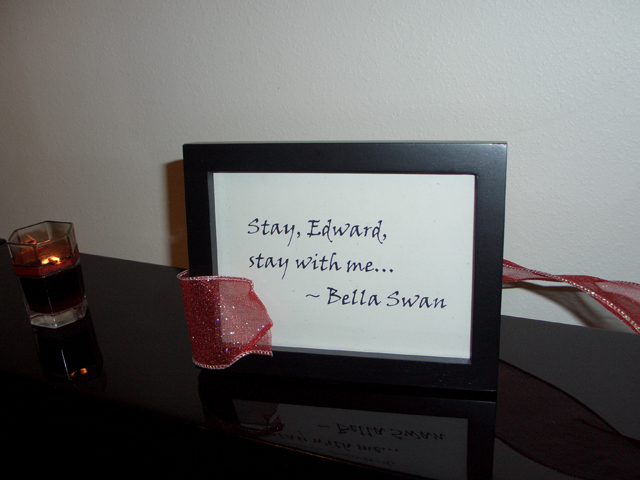 We played games…
And at midnight the girls headed to Walmart to pick up our very own DVDs. It was busy! But we found a shorter line and only had to wait about twenty minutes. Then we came home and got our Edward fix!