Last week when it was slightly nice outside we stopped at a park. Wes spent the first ten minutes like this: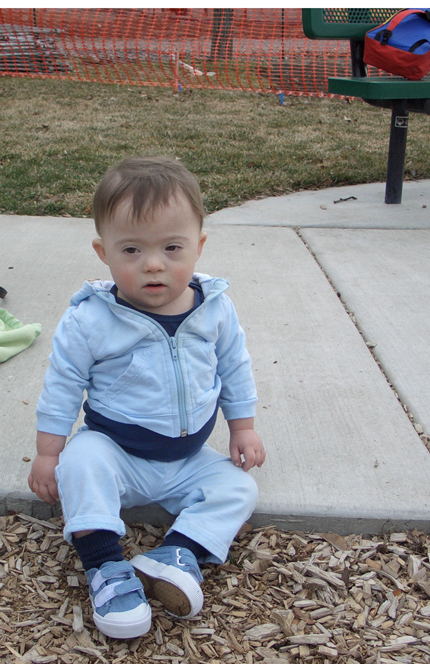 I think it was because of his shoes. He's not used to wearing shoes, and when he wears them he won't walk in them.
When I pulled him to standing, he stood. But that was all. He tottered like he wanted to move, but his feet did not budge.
So then I put him in a swing to cheer him up. I'm not sure it helped.
I did buy him a new pair of shoes that have very thin soles. He took a few steps in them today, so I'm hopeful we can try the park again sometime with greater success.