Wesley and I are still in Iowa. Wes has been playing a lot, and smiling a lot.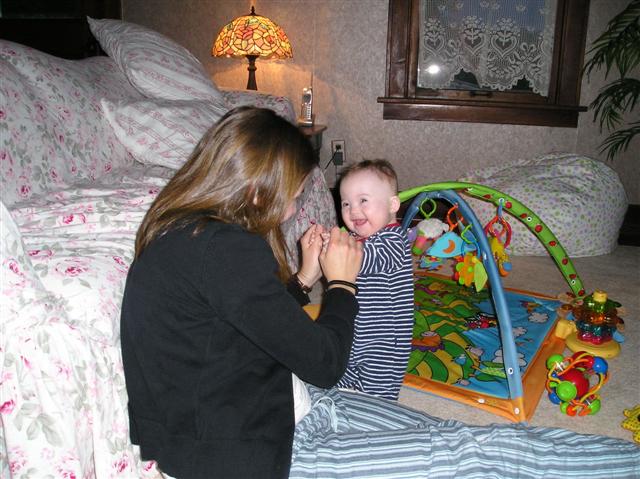 Wes has been playing lots with his cousin Savannah. She's 18 months old, ten months older than he is.
They get along very nicely.
Today he got to try out the swing with his grandpa Holt.
On Friday I went with my sister to our old high school where we thoroughly embarrassed our seventeen-year-old brother by conspicuously carrying our kids through the halls and pausing to exclaim at all the photos of the former academic and sports award winners that we used to know. He walked twenty feet in front of us, trying to pretend he didn't know why these two girls with babes in arms were following him around and occasionally calling out, "Hey Matt, when'd they change this?" But we very sneakily stashed our camera in the diaper bag and pulled it out when no one was looking.
On Sunday my little bro graduated from high school.
Here's Wes, watching the ceremony intently on my dad's lap.