Our baby Wes is generally pretty good-natured. He doesn't cry a lot, but he'll get fussy if if 1) he's tired, 2) he's hungry, or 3) he's bored. And he'll full-on wail if he's hurt, but it (thankfully) doesn't last long.
Recently my two nephews were visiting, and we put Wes next to his five-week-old cousin Ethan.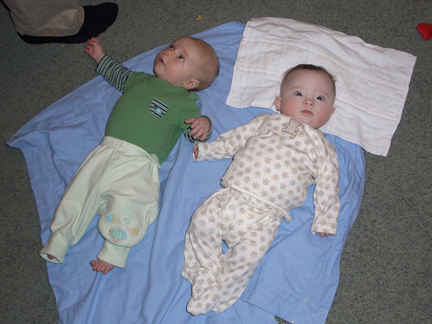 Wes is a little bigger at six months old, but not by much.
Ethan quickly grew tired of lying next to his cousin Wesley and started to cry.
It didn't seem to faze Wes in the least.
Then we put Ethan's big brother Logan on the other side of Wes, and all chaos ensued.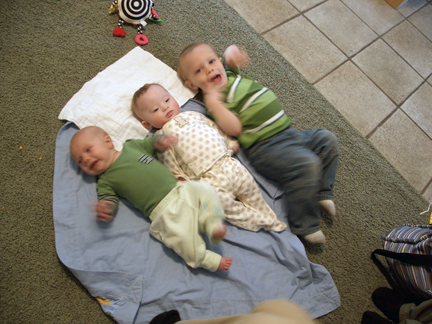 I don't think Wesley noticed a thing.
Here's my mom holding Wes.
And John holding him.