Well, Wes is no longer the littlest grandchild in my family. Here's a picture of my older brother, my sister, and me with our kids in November.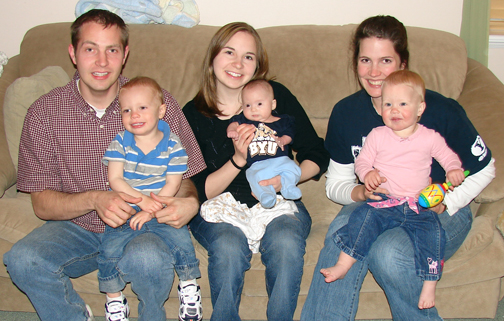 Here we are again last night, with a new addition second from the left: Ethan Grant Holt.
Notice how much smaller Wesley is in the first picture, where he's ten weeks old, than in the second one, where he's twenty weeks. In fact, I think he's probably the same size in the first photo as Ethan is in the second.